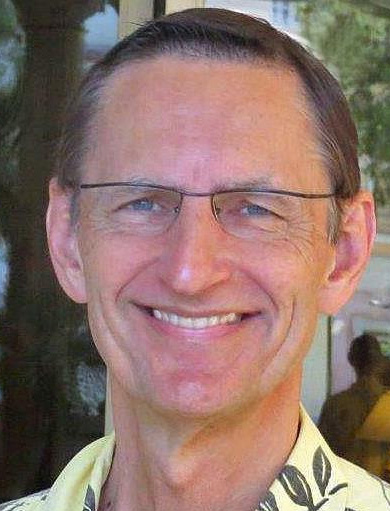 Ron Jackson
Founder & President
Internet Edge, Inc.
Welcome!
The primary purpose of this site is to make it easier for people I have known over the years to find me! While working in radio, TV, the music business (and now the internet industry) I made many great friends and acquaintances, but unfortunately in the course of my journey I lost track of a lot of people I care about. The internet is the greatest communications tool devised to date, so I decided to use it to help restore some of those treasured connections.
The idea came to me when an old high school pal I hadn't heard from in decades contacted me after a Google search for Ron Jackson led him to my bio page at DNJournal.com (an internet trade magazine that my company publishes). I have a number of business sites on the web, but thought a personal site would make it easier for people like him to find me in the search engines. I have looked for many former acquaintances in that way myself and usually come up empty. If they had their own sites it would make the task much easier, so I am hopeful this site will demonstrate how useful personal sites can be in bringing people together, even when geography and time have pulled them apart!
Brief History
I am currently the President of Internet Edge, Inc., a web publishing company I founded in 2000 to launch the third career I have crammed into one lifetime! Details are in the Bio section but in brief, I began as a radio-TV broadcaster in the late 60's and spent the next 20 years in that profession (most of it as a TV sportscaster in Florida's beautiful Tampa Bay area). In the late 80's I moved into the music business by opening the first in a chain of record stores that I operated until 2000. After opening a website for the music business in 1997, I became fascinated with the boundless potential of the internet and by 2000 I had decided opportunities on the web were so exciting that I wanted to spend all of my time pursuing them. Almost 20 years later, I have no regrets about that decision, in fact I'm more excited than ever!